Our Children
Year 3
Important Information
Year 3 September 2023 - Parent Information Evening Slides
| | |
| --- | --- |
| Year 3 PE Days | Wednesday and Thursday |
| Library | Daily |
| Weekly Home Learning Set | Friday |
| Weekly Home Learning Due In | Thursday |
Year 3 Curriculum
Please see your child's Curriculum Map to see the learning that they will be taking part in this year.
Learning expectations of your child:
Framework
Your child's learning has been mapped on a Year 3 Framework document. The document shows the key objectives that will be covered and which your child should have mastered to be Age Appropriate in each subject by the end of the academic year.
End Points
The Key objectives for each subject area which we would be supporting all children to have mastered are mapped out on a Year 3 End Points document.  These are the key objectives that we feel a child needs to have mastered to move onto the next years curriculum for each subject.
Assessing our Curriculum:
The following guide gives some information on the assessments which will be reported home in Year 3.
Meet the Year 3 Team:
Megan Lynn
Class Teacher - William Harvey Class

Donna Fisher
Class Teacher - Charles Darwin Class

Helen Jakeman
Class Teacher - Charles Darwin Class
Rachel Ingram
Teaching Assistant

Prerana Ghale
Teaching Assistant
Take a look at our new class libraries!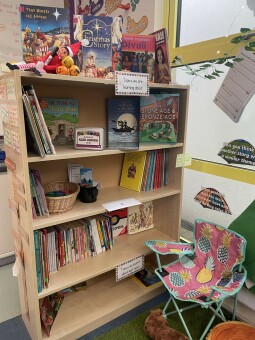 Your children can now join our camps and read in our comfy, twinkly, new reading spaces!
We have books to support their current learning and topic, books which will allow them to lose themselves in a good story and books which focus upon their previous topics!! 
From Horrid Henry stories, to poetry, from books on photography, to books on gaming and even camping!!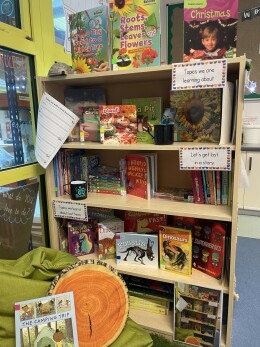 The children have shared library rules and are happy to fill in our recommendation bookmarks to display to their camp mates!!

We hope they love their new reading spaces and share some of their favourite book choices with you at home. 
Our class names this year are...
Each of our classes is named after a world famous STEM hero.  We are learning about this hero throughout the year.  We had the portraits below commissioned (see artist website here) and you will find these, along with our learning about our hero, in our Rainbow Room.  Please ask us about our hero and why they are so special.
Charles Darwin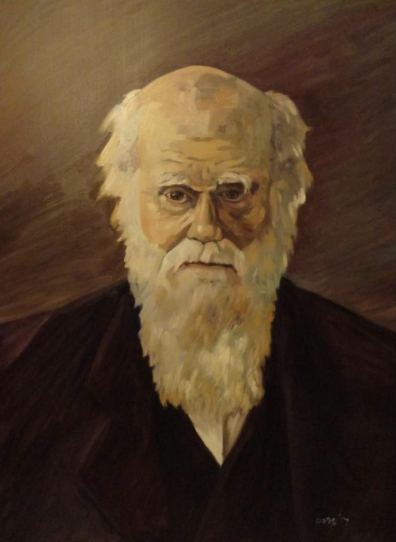 "Although he didn't do very well at school, Charles Darwin was passionately curious about wildlife, humans, and plants. After a journey to South America, he developed his landmark theory: that all living things are related. Today, he is regarded as one of the most brilliant scientists who ever lived, and a hero to those who dare to think differently."
Little People, Big Dreams by Maria Isabel Sánchez Vegara
William Harvey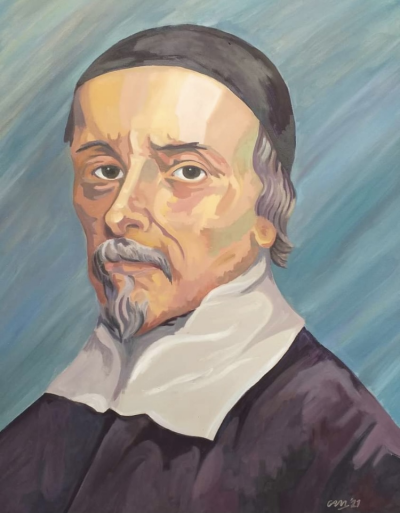 "William Harvey is famous for his idea on blood being pumped around the body by the heart. He was the first to describe correctly and in detail the circulation and its properties.  He said that blood was pumped around the body in a closed system. Blood was pumped by the heart through the body before coming back to the heart to repeat the process. This went against what was believed at the time to be true."