Our Children
PE
Physical Education (PE)
The Story of PE at Repton Manor Primary School
We encourage every child at Repton Manor Primary School to participate in at least sixty minutes of daily physical activity at school and at home, to be instructed in two weekly lessons of Physical Education and to have the opportunity to participate in a wide range of School Sports competition. Establishing healthy habits and providing the opportunity to explore a variety of sporting and wellness activities now will set our children up for long term wellbeing.
Our Objective
Our objective is to achieve self-sustaining improvement in the quality of PE and Sport at Repton Manor. This includes:
Engaging all pupils in regular physical activity, kick starting healthy active lifestyles.

Raising the profile of PE and Sport across the school as a tool for whole school improvement.

Increasing confidence, knowledge and skills of all staff in teaching PE and sport.

Broadening the experience of a range of sports and activities offered to all pupils.

Increasing participation in competitive sport.
(afPE Vision & Objective, Jan 2015)
Physical Education
Each child at Repton Manor Primary School will receive two hours per week of engaging PE lessons (1 hour indoors and 1 hour outdoors) which focus on skill development, core body movements and an understanding of health and wellness. Children will engage in swimming lessons in Year 3 and those who would benefit from developing their swimming skills will be invited to participate in catch-up sessions in Year 5.
2021-2022 Curriculum Map:



School Sports
At Repton Manor, we encourage all our students to take part in competitions and join in with planned events.
During these challenging times, we are focusing on intra-school competition and we are currently redeveloping our House System to enhance our offering.

Click here to read our Primary PE & Sports Premium overview.
Silver School Games Award
We are delighted to have been awarded the Silver School Games Award.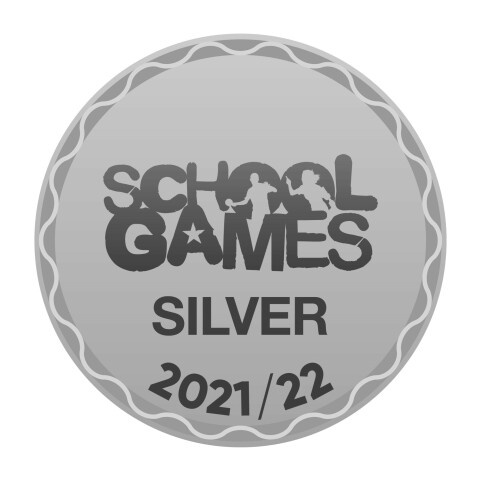 The School Games Mark is a Government-led award scheme launched in 2012, facilitated by the Youth Sport Trust to reward and recognise school's engagement (provision and uptake) in the School Games against a national benchmark and to celebrate keeping young people active, and we are delighted to have been recognised for our success.
We are extremely proud of our children for their dedication to all aspects of physical activity and school sport. We are committed to using the School Games to try and engage those young people who haven't previously been active or represented our school and to try and ensure that all of our children have a positive experience and want to try out new activities beyond school too, in our community. We believe in the power of physical activity and school sport as a school and give opportunities to those young people that need it most.

As part of our application, we were asked to fulfil criteria in the areas linked to the five School Games outcomes and we are pleased that the hard work of everyone at our school has been rewarded this year.
Gold Healthy Schools Award
We are overjoyed to have been awarded the Gold Healthy Schools Award.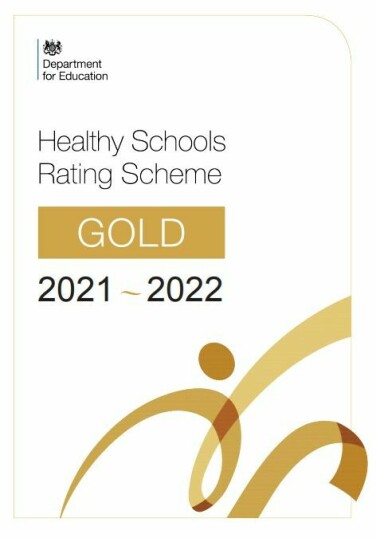 For more details about this achievement please see here.
For more information about PE at Repton Manor, please contact our PE Leader, Tom Hathaway-Batt.
Curriculum Group: Mental Wealth + Physical Health
Our Vision:

We teach our children to recognise if they are mentally and physically healthy.
Our Mental Wealth and Physical Health curriculum allows children to:
Recognise if / how to get help.
Prepare for lifetime wellness.