Our School
Ukulele Choir Gigs - Christmas 2022
We took part in several 'gigs' this Christmas, playing our Ukulele's and singing Christmas carols.
The William Harvey Hospital:
We played and sang at The William Harvey Hospital...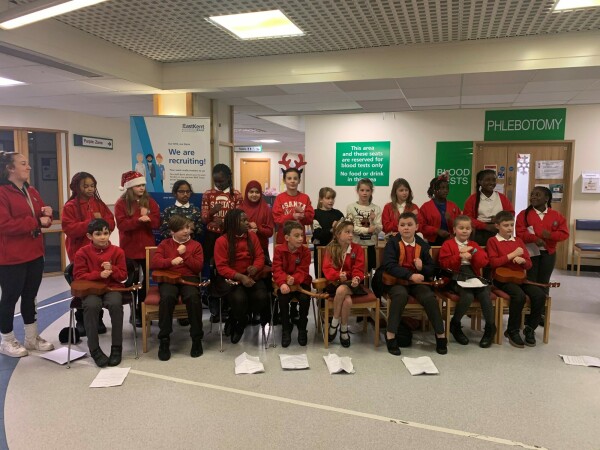 The feedback that we received was lovely:
"Would you please send a huge thank you to the choir. Staff, patients and visitors really enjoyed the beautiful singing. I cant express enough the difference this made to everyone in the hospital".
Chamberlain Manor
We played and sang to the residents at Chamberlain Manor...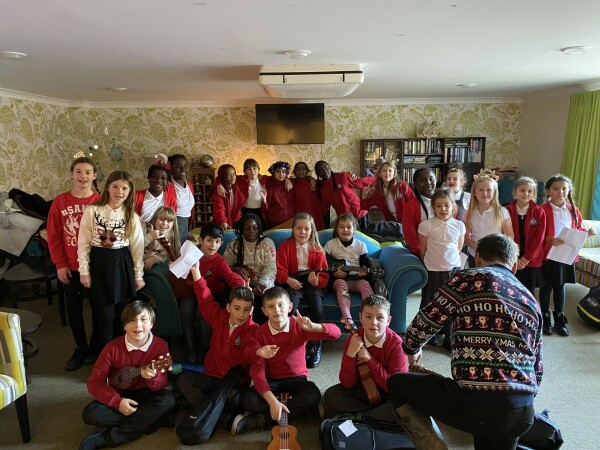 Once again, we received lovely feedback:
"What a pleasure it was to have the visit from your young Carol Singers and Staff this afternoon. My wife and I thoroughly enjoyed the entertainment and the staff (and children) were so well behaved!!!  The enthusiasm of the children (and Staff) as they sang and played their instruments was obvious and made the afternoon a lot brighter for us."