Our Children
Repton Manor Netball Team
June 2023
We've just finished our Saturday netball tournament...
What an amazing team we had playing for us; we had a team of children from Year 5 &6 who have played brilliantly in the scorching 30 degree heat!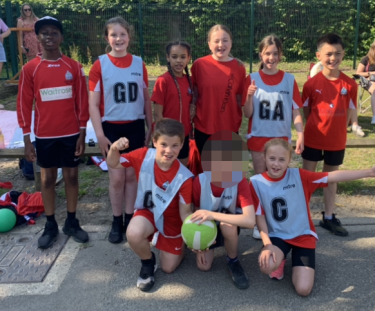 We started off our tournament strong with 2 wins and ended our matches with 2 wins, 2 draws and 2 loses - making us 6th overall! 
We had some players who hadn't even played with our team before and they came out at the last minute to support.  They were all so supportive of each other, cheering on their team mates and scoring lots of goals.  We couldn't be prouder of our Repton team who were fantastic representatives of our school and showed brilliant sportsmanship.
Big shout out to the players families, Mrs Davison, Miss Pittam and Miss Hughes who all gave up their time to help and support our team.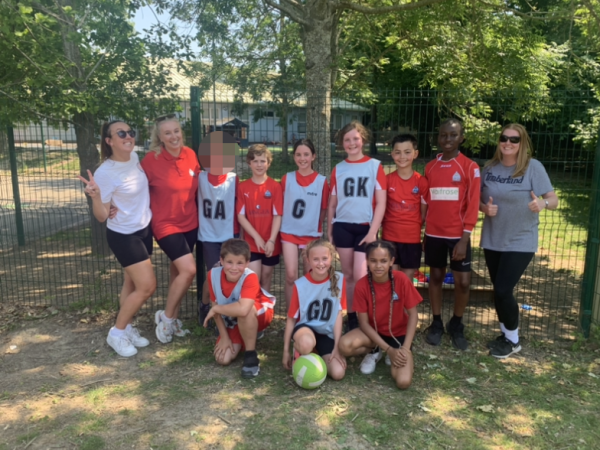 Go Repton!  We can't wait until next year! 
May 2023
Another great match played tonight by Repton's Netball team! We played a very good team this week and despite the other team starting off strong, Repton were so resilient and continued to defend hard!
Their skills improve every game and we are so proud of the resilience and sportsmanship of all of the players on our team!
Shoutout to Megan HB who was the Star Player this game. Her defence was AMAZING! 

Each week our netball team are getting more and more confident and we could not be more proud!
Go Repton! 
April 2023
Our team had another netball match on Friday 28th April.  The team played really well and communicated with each other excellently. The team demonstrated some brilliant defence and fantastic sportsmanship.  Despite not winning our match, the team remained positive and enjoyed themselves throughout the game.
Big shoutout to Rowan - Player of the Match!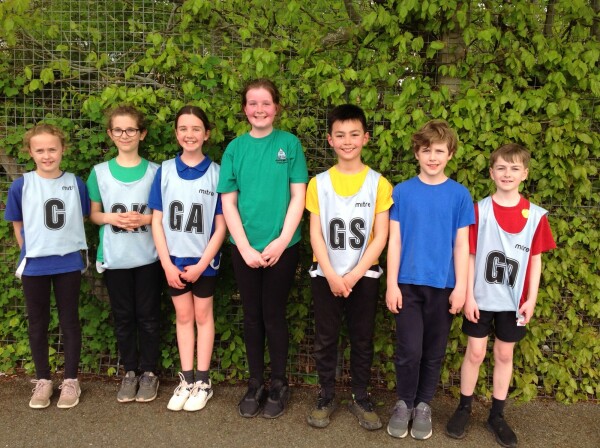 Our Netball Team's second match - April 2023
A big shout-out to our Repton Netball Team! 
The team started their second ever match with a member down. Luckily, a member of Godinton Primary School very kindly stepped in and played for our team. What a true sporting superstar.
Despite not knowing all of their team members, our team played brilliantly. They marked their opponents well and it was amazing to see their confidence grow since their last match. We started the first quarter with our first goal and ended the game with a second goal! The final score was a draw. 
We are so proud of our Netball Team and we can't wait to see them play more matches! 
Go Repton!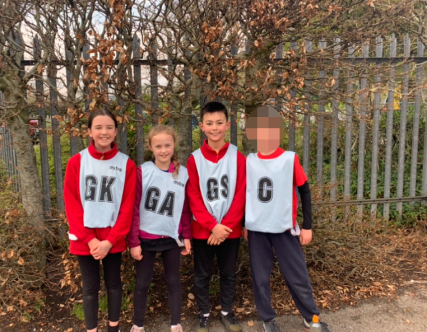 Repton Manor Netball Team's first match of the year - March 2023
Our wonderful Netball team played their first 2 matches against other local schools last Friday 24th March. They started off a bit nervous, but as soon as their first match was finished their confidence grew and they scored a goal in the last quarter of their second game!
The children showed brilliant sportsmanship, cheering on their team members and congratulating the winning teams. This is just the beginning for our netball team and we know their confidence will grow even more in the matches after half term!
Miss Hughes and Mrs Davison are incredibly proud of the whole team - well done.