Our Children
Lower Key Stage 2 (Years 3&4)
Welcome to our Lower Key Stage 2 Phase at Repton Manor Primary School– get ready to explore a world of imagination and inspiration! This phase of the school consists of Years 3 and 4 and is led by Miss Kemp. As Phase Leader, Miss Kemp oversees the teaching, learning and expectations of learning behaviours within the phase.
Please take a moment to explore the year group pages within our phase to discover all of the exciting learning opportunities that your child has been engaging with through their class newsletters, home learning projects and other examples of their learning. Should you have any questions regarding your child's education at Repton Manor, please do not hesitate to contact your class teacher or Miss Kemp.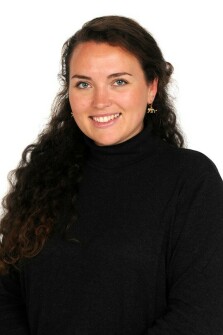 Miss Kemp
Lower Key Stage 2 Phase Leader
William Harvey Class Teacher
tabitha.kemp@reptonmanor.kent.sch.uk
Our Vision in Lower Key Stage 2 (Years 3 and 4)
In Lower Key Stage 2 we aim to provide our children with the problem solving skills to become curious, independent learners. Staff within our phase adopt a consistent teaching approach and create stimulating learning and play environments which allow children to identify how they learn best. Children in our phase feel nurtured and safe enough to take risks within all areas of their learning. We foster our children's love for learning and encourage them to try new things in order to become well-rounded, responsible and happy individuals. We aim to allow children to pursue their passions and become independent life-long learners.