Our Children
Year 1
Meet the Year 1 Team:
 

 




Linzi Johnson
Class Teacher

Sian King
Class Teacher
 





Alex Atkins
Teaching Assistant

Angela Hughes
Teaching Assistant
Our class names this year are...
Each of our classes has been named after a world famous STEM hero.  We have been learning about this hero and we are teaching the school about our hero through our class assemblies.  We had the portraits below commissioned (see here) and you will find these, along with our learning about our hero, in our Rainbow Room.  Please ask us about our hero and why they are so special.
Florence Nightingale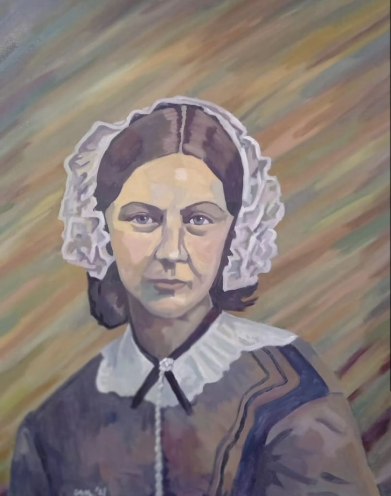 "Growing up in an upper-class family, it was expected that Florence would find a husband and live a life of luxury—but that kind of life wasn't for her. Her calling was caring for the sick and the poor, so she followed her passion with her whole heart and trained to be a nurse. When war broke out, Florence traveled to nurse wounded soldiers but found that the hospitals were so dirty that they were making people ill! This experience inspired her to lead a healthcare revolution, and she became the mother of modern nursing, introducing care practices still followed today."
Little People, Big Dreams by Maria Isabel Sánchez Vegara
Mary Seacole

"Most of what we know about Mary Seacole comes from a book she published in 1857 about her life. She called it The Wonderful Adventures of Mrs. Seacole in Many Lands – and it proved a popular read!
But following her death, her name was almost completely forgotten for around 100 years. It wasn't until the 1970s, in fact, that people started to read about the amazing Mary Seacole and wanted to know more about her.
As a mixed-race woman living in the 19th century, what Mary Seacole achieved in her lifetime was truly remarkable. She broke social rules and prejudices to travel the world, run businesses and help those in need – even in the most dangerous places.
Best known for her work as a nurse in the Crimean War, Mary Seacole will forever be remembered as an incredible woman and inspiring role model."