Our Children
Phase 1: Reception and Key Stage One
Welcome to our Phase 1 at Repton Manor Primary School, the happiest and busiest place in the school! This phase of the school consists of Reception, Year One and Year Two.  We all work closely together to ensure continuity and seamless transitions. This Phase is led by Miss Iles. As Phase Leader, Miss Iles oversees the teaching, learning and expectations of learning behaviours within the phase.
Please take a moment to explore the year group pages within our phase to discover all of the exciting learning opportunities that your child has been engaging with through their class newsletters, home learning projects and other examples of their learning. Should you have any questions regarding your child's learning at Repton Manor, please do not hesitate to contact your child's teaching team or Miss Iles.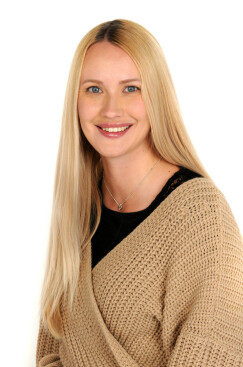 Miss Jess Iles
Phase Leader
jessica.iles@reptonmanor.kent.sch.uk
Our Vision in Phase 1 (Early Years and Key Stage One)
Children who learn and play in Repton Manor's Phase 1 will always be greeted with a big smile. We believe that positive relationships are the key to children being happy and motivated in school. The children will be invited into an enriching environment which enables them to make independent choices, rehearse skills, build resilience and ignite curiosity. Adults spend time becoming engrossed in shared thinking and discussion, they know how to move learning on in a purposeful way, providing children with the next big question to explore. We ensure that every child's voice is heard and that individual needs are met through rigorous plan-do-review cycles. All areas of the curriculum are valued and significant importance is placed on developing the Prime areas in both Reception and Year One. It is important to us that children are given real life experiences which they are able to draw upon using their skills and knowledge to build links between different areas of learning. It is vital that our youngest children see themselves as endlessly capable individuals who look forward to becoming lifelong learners. 
Support with your child's Home Learning
If you would like some websites to either provide support with your child's Home Learning, or to provide additional Home Learning, please use the links in the below document.
Websites for Home Learning - Early Years and Year 1
Websites for Home Learning - Year 2, 3 and 4