Our Children
Our Physical Well-being Project
Physical Health and Mental Wealth
We believe that our children's physical health and mental wealth is incredibly valuable. We want our children to be rich in mental wealth and to be happy and healthy individuals. We understand the impact that being rich in mental wealth can have on a child's entire life and because of this we are aiming to ensure that all of our children are as physically active and as mentally wealthy as they can be. We are aiming to provide a Lifeskills and PE curriculum which encourages as much physical activity as possible as we believe that physical activity and happiness levels are linked closely.
The project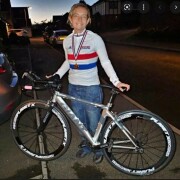 We are working with Professor Kristy Howells, a Reader at Canterbury Christ Church University (to find out more about Kristy, please see the link to her profile on the Canterbury Christ Church University page here), to measure the levels of physical activity for our children in Years 1 to 5. In addition, we are also going to measure the children's happiness levels to see if the two are connected. Therefore, the research will consider both physical health and mental wealth of the life skills curriculum.
For the physical health element of the research, we will be measuring the children's physical activity levels during the school day. This will be measured using a MOKI tracker. The children will put them on when they come into school in the morning and take them off as they leave school. Children's physical activity levels are very sporadic, they move from one level of physical activity to another, so it is very difficult to observe and know what they are doing. The Department of Education, requires schools to ensure that children have 30 minutes of physical activity each day - this is why we wish to measure this, to see what are they able to do within school time and how we can help increase this through our Lifeskills curriculum.
The other part of the research is to look at mental wealth. In terms of measuring this we will be using a short scale questionnaire called the Happiness Scale. These were used within the Active Lives Children and Young People Survey devised by Sport England who have used happiness as a method to look at wellbeing. In their 2021, Active Lives report they found that children who were more active were happier - we wish to see if this is the case with our children, and how their physical activity levels match their happiness levels, and if more physical activity interventions are needed.
Our Research Questions:
The research questions the initial data will consider are:
1. What are the current levels of Physical Activity for all children?
2. What are the current levels of happiness for all children?

The research questions the data will consider as the year goes on:
3. What is the impact of the term's learning (in terms of PE curriculum, life skills curriculum, OPAL) on Physical Activity levels of children?
Project Introduction:
An introduction for our children from Kristy:
Kristy has sent us this video to introduce us to this project.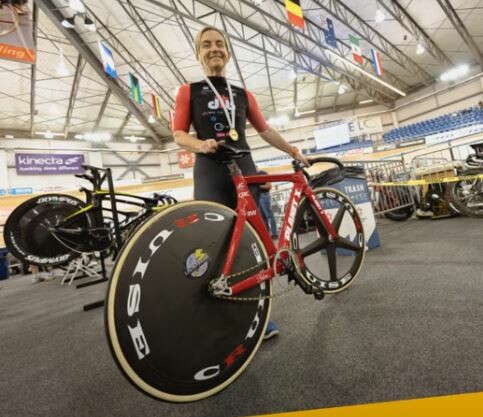 Kristy took our Lightyear Logo with her, on her track bike, to the world championships in Los Angeles.
An introduction for our parents from Kristy:
Kristy has created this video for our families to introduce us to this project.
Parent letter from Kristy:
Kristy has written this letter to our families to explain a little more about the research project and it's aims.
Our Baseline Results:
Exciting news! We have completed the baseline measurements for physical activity in terms of steps and in terms of happiness levels for years 1 - 5. Thanks to the children and teachers for supporting the niggles that we had with some of the MOKI trackers, special shout out goes to Miss King for rescuing one of the MOKI trackers from the toilet!
We have tracked two things to measure the children's physical activity:
Number of Steps
Moderate to Vigorous Activity Intensity Levels
In a nutshell, our school data shows that our children across the school are generally achieving over target on their number of steps. This is great as it means that our children are active and moving. However, their moderate to vigorous activity intensity levels are generally below target across the school. This means that although our children are moving, they are not maximising the health benefits from this.
See below a table with an overview of our results for each class, Year 1 - Year 5, split by gender: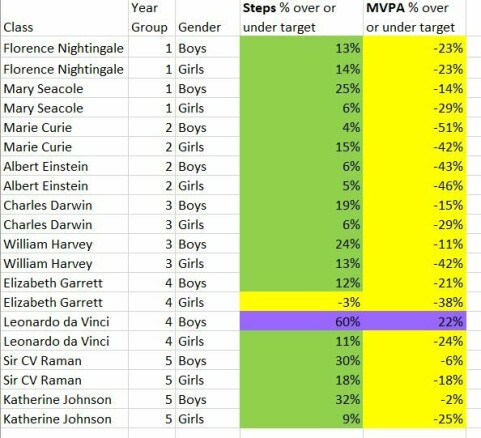 We can see from the data that current interventions, such as Move and Groove, The Daily Mile and access to lunch time physical activity, is in particular helping with the number of steps that our children achieve in a day. However, we need to improve the intensity of our children's physical activity. This is why we undertake a baseline measurement first - to investigate what currently works well within both schools across the Lightyear Federation. We learn from each other, examine what to keep, what to change and adapt to help the needs of the children. Some classes have indeed been identified as needing support for their physical activity intensity levels, as they are not quite at target for moderate to vigorous levels, and this is what the PE coordinators across the federation have been focusing on in Term 3.
We will re-measure the children to examine the impact of the change next term (Term 4), to check to see if the changes work and the elements that have been kept continue to work.
Results of the Happiness Scale:
When we looked at the Happiness Scale the correlation between children not liking exercise and them not feeling confident in being able to do exercise easily is quite high - this then impacts their understanding of why they are doing exercise. These are areas that the PE coordinators, again, are going to examine - to see if boosting confidence can help ease of exercise. They are also going to work on how we can help the children to better understand why we exercise and what the benefits are.
We are now very excited to see if we can support our children to improve their physical activity levels so that they reap maximum benefits. The changes may not be instant, but this is a great journey for us all to be on - learning, examining, and supporting the children through their learning.
Trialing new initiatives in Term 3:
In order to improve our physical activity and levels of intensity, each year group within the school has trialed something different this term.
Look below to see what we have been trialing:
Year R

Making assault courses available during provision time.

Year 1

Using the story of the Gingerbread Girl to actively hear, map, step and speak the story in Writing lessons.

Using this as a warm up for PE sessions and whenever retelling the story.

Aiming to be more active during Move and Groove with bigger and more sustained movements.

Year 2

Skipping or Move and Groove for brain breaks.

Adding PE activities (press ups, assault course options) into Enhanced Provision time in the courtyard.

Aiming to be more active during Move and Groove with bigger and more sustained movements.

Year 3

Using different ways to get from our desks to the carpet (hopping, double footed jumping, little jogging steps - and continuing on the spot until everybody is in their carpet place).

Aiming to be more active during Move and Groove with bigger and more sustained movements.

Year 4

Adding a physical activity choice during provision time.

Aiming to be more active during Move and Groove with bigger and more sustained movements.

Year 5

Including a HIIT type warm up in every PE session.

Adding active brain/movement breaks.

Aiming to be more active during Move and Groove with bigger and more sustained movements.

Year 6

Active learning breaks with short, sharp physical activities (eg. squats).

Aiming to be more active during Move and Groove with bigger and more sustained movements.