Our School
Makaton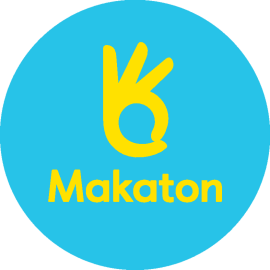 What is Makaton?
Being able to communicate is one of the most important skills we need in life. Almost everything we do involves communication; everyday tasks such as learning at school, asking for food and drink, sorting out problems, making friends and having fun. These all rely on our ability to communicate with each other.
Makaton is a language programme that uses symbols, signs and speech to enable all people to communicate.
It enables and supports the development of essential communication skills such as;
Listening and attention
Comprehension
Memory
Recall
Organisation of language and expression
How do we use Makaton at Repton Manor Primary School?
At Repton Manor Primary School, we encourage all children to use Makaton as a form of communication.
In every assembly the children use the Makaton signs for 'Good Morning' or 'Good Afternoon'. We also use signing whilst singing. From the start of term 5 (19/4/22) we will be introducing a Makaton sign of the week for us all to learn.
As a school, we are aiming to increase the number of Makaton signs we know by learning new signs and symbols every week.  
Makaton Sign of the Week