Our Children
Upper Key Stage 2 (Years 5&6)
Welcome to our Upper Key Stage 2 Phase at Repton Manor Primary School – a world of curiosity and exciting learning awaits! This phase of the school consists of Years 5 and 6 and is led by Mr Jobber. As Phase Leader, Mr Jobber oversees the teaching, learning and expectations of learning behaviours within the phase.
Please take a moment to explore the year group pages within our phase to discover all of the exciting learning opportunities that your child has been engaging with through their class newsletters, home learning projects and other examples of their learning. Should you have any questions regarding your child's education at Repton Manor, please do not hesitate to contact your class teacher or Mr Jobber.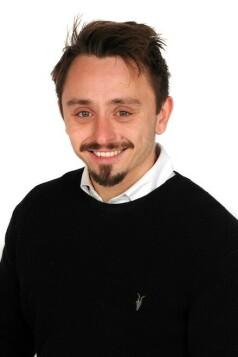 Mr Jobber 
Upper Key Stage 2 Phase Leader
Daniel.jobber@reptonmanor.kent.sch.uk
Our Vision in Upper Key Stage 2 (Years 5 and 6)
In Upper Key Stage Two, our vision is to ensure that we foster curiosity, intrigue and a thirst for knowledge and learning through an exciting, challenging, broad and diverse curriculum. Our curriculum will not only foster these fundamental learning behaviours but also build a growth mindset within all children; develop their confidence and communication and interaction skills and equip them with knowledge of appropriate E-behaviours, thus instilling the independence and understanding of themselves as a learner required for them to not only succeed, but thrive in and beyond the next chapters of their life, both academic and beyond.